Shop By Category: For the Home | For Women | Accessories | For Men | Socks | Toys | Skin Care | Yarn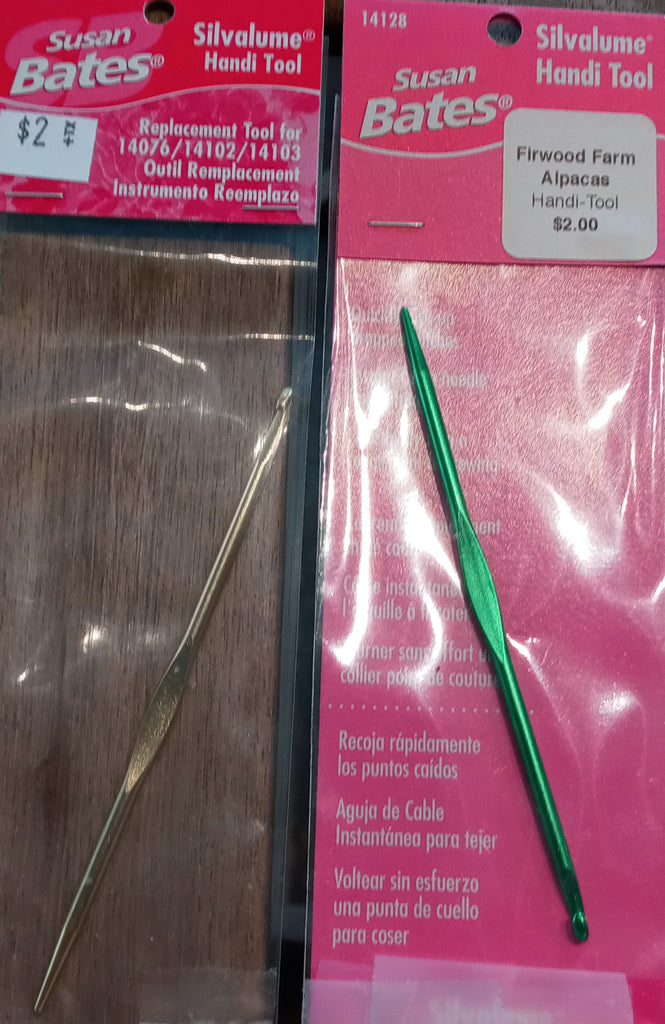 S.B. Handi Tool
I like to call this "The Magic Tool".
The Handi Tool has a crochet hook on one end and a knittingle needle (size 3) on the other with a finger flat in the middle.
Quickly pick up dropped stitches
Instant Cable needle for knitting
Effortlessly turn a collar point for Sewing
No Knit/Crochet tool kit is complete with out this little guy.
Comes in various colors. We currently have Green & Gold.
---
Share this Product